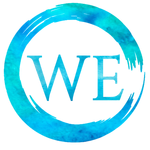 Introducing #ProjectPositivePlanet
WE are on a mission of positivity!
What if you had the time to learn, be, or do whatever you want from the comfort of your own home?
This may be our reality as the COVID-19 confinement continues to grow. WE would like to use this time to encourage the world to be positive, practice self-care, and take care of each other during this time.