WE Launches Additional New Caribbean Educational Partnership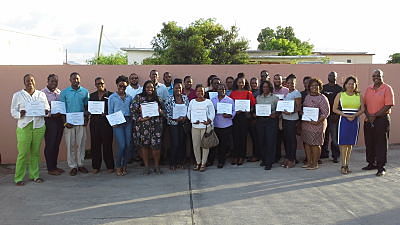 Caribbean Wellness & Education (WE) collaborates with Springboard Caribbean to launch the Confederation of Tourism and Hospitality Diploma in Management and Leadership for Business and Hospitality to spa and wellness professionals.
Following the recent launch of the UK Accredited CTH Diploma in Management & Leadership for Business and Hospitality, Springboard Caribbean has been delivering Management and Leadership training programs in a variety of Caribbean destinations. During the last two months, and in collaboration with partners such as the CHTA, the CHTAEF, Interval International and Tourism Cares, leadership programs have been delivered to hospitality managers in Aruba, Anguilla, St Lucia, and St Maarten. Furthermore, additional programs scheduled will take place in Puerto Rico and the US Virgin Islands during February.
The Diploma qualification is accredited by the Confederation of Tourism & Hospitality (CTH) and has been designed to support existing and potential supervisors, managers' gain formal training, and an internationally recognized hospitality management qualification. The CTH is the UK's leading specialist professional awarding body for qualifications in the hospitality and tourism sector and has strong links with the global hospitality industry. This includes relationships and endorsements from organizations like Virgin Atlantic Airways, GTMC, Star Alliance, Marriot Hotels Caribbean, Radisson Edwardian, Sheraton Hotels, and Intercontinental Hotels Group. Twenty-five British and International Universities recognize and endorse its management qualifications.
The need for this qualification was born out of a study to identify the knowledge and skills that if missing, would negatively affect Caribbean hospitality managers from making a more valuable contribution to the business whilst at the same time, limit their opportunity for career progression.
In 2019, Springboard Caribbean will continue the development and recognition of hospitality managers by rolling out its qualifications to other Caribbean destinations through its strategic educational partnership with the CHTA and in collaboration with national hotel & tourism associations and now Caribbean WE.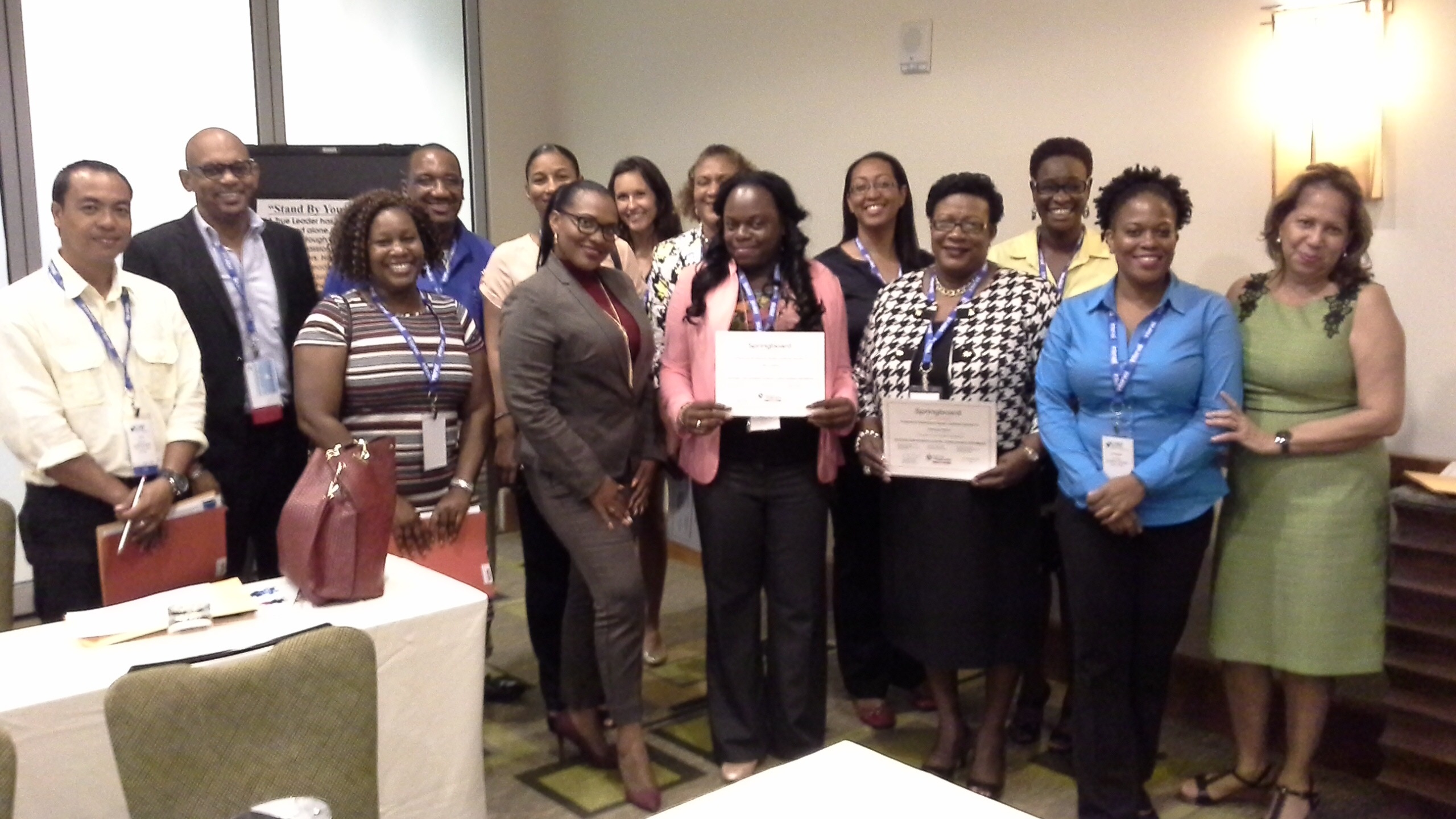 Upon seeing the impact of the on-island qualifications completed in 2018, Caribbean WE Founder, Stephanie Rest said, "WE are pleased to partner with Springboard Caribbean to offer the CTH Diploma in Management and Leadership for Business and Hospitality." She went on to say, "It has been an aspiration for our organization to find a globally recognized program. Through the CTH Diploma, many spa professionals working in hospitality will be able to gather the skillset they need to further their career goals, in whatever path they chose in hospitality leadership."
"We welcome this opportunity to engage the Wellness and Spa community through our partnership with WE. Springboard Caribbean recognizes the great potential of Caribbean hospitality professionals and take great pride in offering high quality, accredited and affordable development & training interventions, such as this Diploma program, to grow that potential" said Ann Maria Quail, Managing Director of Springboard Caribbean.
Please use the following links to obtain details of the study or to register your interest in the certificate program:
For more information on the upcoming course, contact the Puerto Rico Hotel & Tourism Association This email address is being protected from spambots. You need JavaScript enabled to view it. 1-787-758-8001.