7 Wellness Minutes with Leslie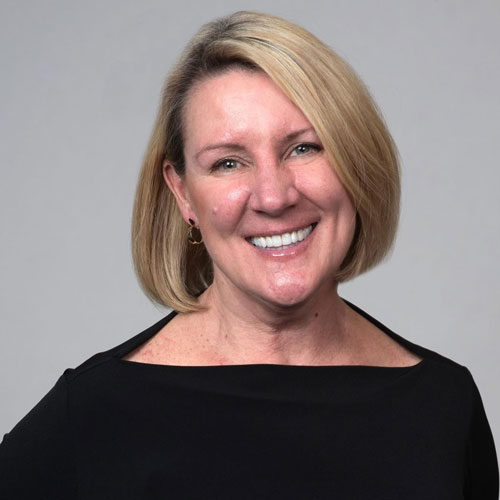 Meet our Speakers from the Wellness Mastermind Day Monday, June 24th in Miami!

Leslie A. Young, Ph.D., is a WE Advisory Board Member and has enjoyed serving wellness and beauty professionals since 2002 through her roles at Massage & Bodywork magazine, Associated Bodywork & Massage Professionals (ABMP), Associated Skin Care Professionals, and Associated Hair Professionals. In the United States, ABMP represents more than 80,000 therapists practicing more than 300 therapeutic modalities.
1) How did you get started in your current career path?
I am a journalist by training and at heart. I was fortunate to be recruited by the owner of ABMP to serve as editor of Massage & Bodywork magazine. To that point, my career had been in a daily newspaper. From there I was able to bring a wide variety of skills and interests to my position such that I was quickly named Vice President. That was in 2002! And I'm nowhere near running out of ways to contribute to our suite of associations.
2) Where do you see the wellness industry heading in the future?
Fortunately, we're at a point in western-society where consumers are looking for wellness solutions. Today's spas and practitioners have an amazing array of menu items and are geared toward delivering services that meet clients' needs and serve their wellness goals. Competition means we're all better at providing options for those clients and meeting those needs. In order to compete, spas and those who work within that model need to be well-trained, provide the utmost of customer service, and reflect the highest caliber of professionalism possible. We all need to raise the bar for ourselves and those we serve.
3) What is the biggest challenge that you think we face today in wellness?
Ironically, now that we have such demand for spa services, it's difficult for employers to find qualified and interested practitioners for these roles. Massage therapists and estheticians can pick and choose how and when and where they want to practice. So it's crucial that we promote spa careers and provide optimal settings for individuals to be successful in those careers.
4) Is there a practice that you recommend for staying on track to achieve your goals?
Oh, my! You're assuming I'm on track! This is a continual journey for me. I'm a nature lover, so I thrive on time outdoors. It grounds me, literally. I try to often pull the lens back and look at challenges from a distance so I can better deconstruct them and make progress. I also think it's important for me to regularly reconsider my goals. What worked for me in the past may not inspire me now.
5) What podcasts, books, magazines, events or courses do you utilize to develop professionally?
I am a visual person, so I prefer to read for inspiration and development. I subscribe to Lion's Roar (formerly Shambhala Sun) and Tricycle: the Buddhist Review, but also Cowboys & Indians. I'm fortunate that we have a wide variety of reading the material at ABMP including Harvard Business Review and The New Yorker and The New York Times. Books I've read lately: Becoming Mortal by Atul Gawande and Fear: Trump in the White House by Bob Woodward (and I got to meet him this Spring!); and rereading the Caged Virgin by Ayaan Hirsi Ali and The Interpreter of Maladies by Jhumpa Lahiri. I also love anything by Malcolm Gladwell.
6) How do you balance work and life? What is your favorite self-care practice?
Honestly, I blend my personal and professional lives; they're perhaps too tightly woven together. I won't pretend that I have perfected balancing my life. My horses soothe my soul. Time riding, competing, or just brushing them helps clear my mind. For exercise, I swim laps and enjoy long walks at sunset, oftentimes while grazing one of my horses.
7) Who have your role models been and what have you learned from them?
In my teens, I met an amazing man who'd made his wealth from the oilfields. I showed horses for him and worked on his ranch. He treated me as an equal, not a female (that's saying a lot in the 1970s and 1980s in Western Colorado). He wore Wranglers and perfectly starched shirts. You'd never know he was worth millions of dollars. He spoke quietly and respectfully, whether he was addressing another oil executive or a barn worker. He empowered me with trust, freedom, and knowledge. He's one of the main reasons I went on to pursue my education. He's gone now, but my gratitude for him will never die.
I have other role models, but he was one of my first at a very pivotal time in my life.
Register HERE for the Monday, June 24th Wellness Mastermind Day in Miami!