7 wellness Minutes with Carmen Portela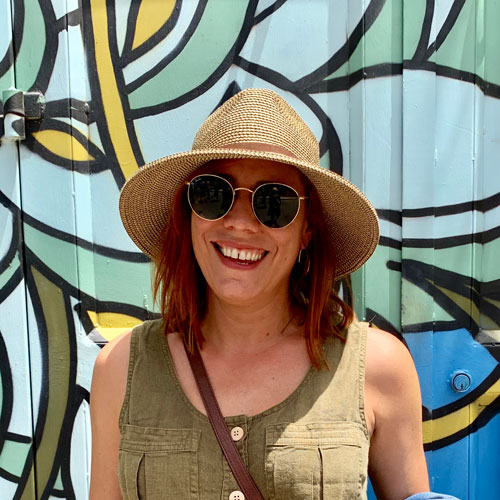 Carmen Portela is a travel and tourism professional with 20+ years of experience in marketing and product development. Carmen is born and raised in San Juan, Puerto Rico. In 2008, Portela founded Synapse, the first social media agency in Puerto Rico tailored to the hospitality space with projects and clients such as Wyndham Hotels (Puerto Rico & Grand Cayman), ESPN, Caribbean Tourism Organization, PGA Tour, FIBA Americas, Puerto Rico Tourism Company and the Municipality of Caguas.
Carmen is considered a thought leader in the areas of community-based tourism development and sustainable tourism. She also serves as an advocate and consultant for the Cannatourism space in the Caribbean with projects in Puerto Rico & Jamaica.
Currently, Portela holds a seat at the Board of Directors of the Puerto Rico Hotel & Tourism Association.\1) How did you get started in your current career path?
Curiosity brought me to the travel & tourism space. I started in the lifestyle industry working as a Junior. Brand Manager for a portfolio of wellness & beauty lines until a former colleague mentioned about an open position in the tourism industry. Flash forward to now, I work on various projects based on sustainable tourism and it's potential for the Puerto Rico & Caribbean region. I'm passionate about responsible travel, wellness, and community.
2) Where do you see the wellness industry heading in the future?
I see a movement towards the use of cannabis and CBD as a holistic approach to wellness and health. From Cannaretreats to fatigue detox journeys in the Caribbean. A movement to connecting more with nature and letting nature be the guide to your wellness.
3) What is the biggest challenge that you think we face today in wellness?
I would say the biggest challenge that we face as an industry is educating about the importance of wellness in our everyday lives and how it is interconnected with our health.
4) Is there a practice that you recommend for staying on track to achieve your goals?
I wake up early and use those early hours to strategize and answer emails. After, I do a small meditation. This routine helps to keep my anxiety at ease and to have a more organized mind during my peak morning hours.
5) What podcasts, books, magazines, events or courses do you utilize to develop professionally?
I like podcasts, I follow and listen to various different channels from entrepreneurship podcasts like How I Build This to mind-opening talks on Ted Radio Hour. I read a lot about sustainable tourism (reports by UNWTO World Tourism Organization), food sovereignty, cannabis regulations and cooperative models for growth. Fomo Sapiens from Harvard Business Review is a weekly constant and also their HBR Emotional Intelligence Series is always in my travel bag.
6) How do you balance work and life? What is your favorite self care practice?
Running a business can be very stressful and scary at times and I notice that disconnecting or learning to have balance was a tough challenge for me, thus affecting my overall health. I made exercise a priority in my week, reserving me time in my calendar. I also started a trend with my friends to catch the sunset at the beach at least twice a week. This toke of gratitude has brought so much peace and clarity to my weeks.
7) Who have your role models been and what have you learned from them?
I have had different role models throughout my life. My first bosses in the tourism public sector were definitely some of the more influential role models in my professional life. I learned from them the importance of hard work and the value of fostering relationships.