Friday Feature: Caribbean Trading Company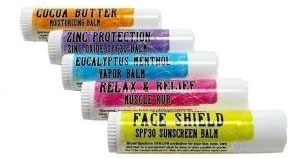 One Love Body Balm Spa Gift Set
By: Avion Anderson of Trinidad & Tobago
Valentine's Day is fastly approaching, and love is in the air. Many of you will be looking up, down, and cross for the perfect gift to present to that special someone in your life. Well, look no further, because this "One Love Body Balm Spa Gift Set" from Caribbean Trading in Puerto Rico, will be an excellent gift for that significant other. I would certainly love it!
The One Love Body Balm Spa Gift Set comes with five (5) body balms, and apart from lip balms, who doesn't love body balms.
- Cocoa Butter Moisturizing Balm - This is by far my favorite because it contains organic cocoa butter, which I grew up on as a child. This balm not only helps to keep one's skin hydrated, but it nourishes and delivers a soothing sensation especially on those of us who struggle with dry and rough spots on our knees, hands, and feet. Other ingredients include Organic Beeswax, Organic Coconut Oil, Organic Sunflower Oil, and Vitamin E.
- SPF30 Face Shield - This is perfect to handy for every day of the week in one's purse, as it is a totally must have, because it protects our lips, nose, ears and face against the damaging rays of the sun - which can be found in both its active and main ingredients such as: Octanoate (7%), Octisalate (5%), Oxybenzone (4%), Avobenzone (1%), Organic Sunflower Oil, Organic Beeswax, Organic Coconut Oil, Organic Cocoa Butter, Vitamin E, Aloe Vera Extract, Organic Rosemary Extract, and Organic Calendula all combined together creates that perfect Broad Spectrum UVA/UVB protection.
- Eucalyptus Menthol Vapor Balm- Due to the change in weather patterns and even our body letting us know that it needs a break now and then - this vaporizing balm is perfect for those cold days and times when we come down with a cold. The aromatic blend of all-natural herbs and essential oils fused together provides relief so that even if we must breathe deeply, we can also relax, as well. It is totally safe for the entire family. Ingredients include; Organic Sunflower Oil, Camphor, Menthol, Essential Oil of Eucalyptus, Vitamin E, Organic Rosemary Extract, and Organic Calendula.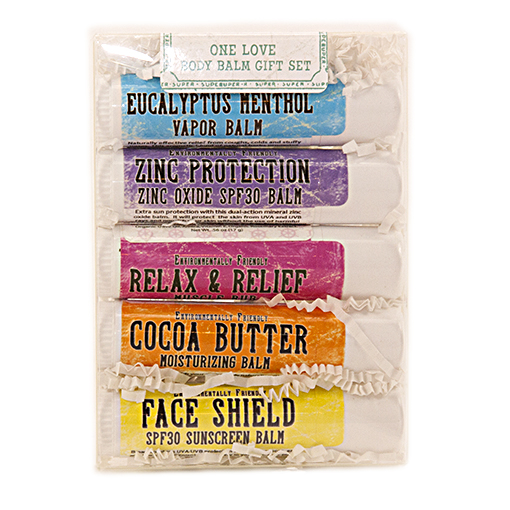 - Relax & Relief Muscle Rub - This muscle rub is perfect for those of us that like to workout, be after physical activity our muscles can pain us. Post workout apply the 'Relax & Relief' to sore areas and massage it in with a rub a dub style. With ingredients such as Organic Cocoa Butter, Essential Oil of Camphor, Organic Menthol Crystals, Arnica, vitamin E, and Rosemary Extract – the rub provides warmth with a cooling and soothing sensation that allows to relieve and relax the muscles after physical combat.
- Zinc Protection SPF30 Balm - With only ingredients such as: Zinc Oxide (13%), Calendula Extract, Tamanu Oil, Beeswax, Coconut Oil, Sea Buckthorn Oil, Cocoa Seed Butter, and Vitamin E – this balm will help to protect the skin from UVA and UVB rays and nourish your skin without the use of harmful chemicals.
So why wait to pick this gift set up today. You can purchase it directly from the company's website at https://caribbeantrading.com/.
Caribbean Trading Company was founded and launched in 1998, by founder Tim Collins, who had relocated to the island of Puerto Rico from the United States. The company creates a wide variety of products from beauty to specialty foods. While in Puerto Rico, visit their Company Store in Palmer, Rio Grande right at the base of the Caribbean National Forest, El Yunque.