7 Wellness Minutes with Camille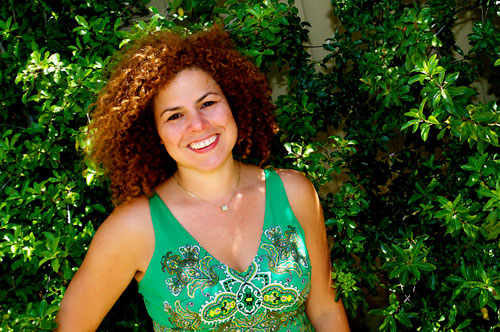 Meet our Speakers from the WE Summer Meeting June 10 & 11 in Puerto Rico!
Camille Western has been devoted to the healing arts for more than two decades with specializations in traditional Thai massage, massage therapy, and esthetics. Camille now specializes in teaching others, customizing treatments and creating unique herbal products. She is passionate about continuing her education and the journey into the world's therapeutic modalities.
Click HERE for more information about Camille and Thaiyurveda
1) How did you get started in your current career path?
For the last 25 years, I've been passionate about learning how to integrate holistic healing modalities into daily life and about traditional uses of herbs and food as medicine. Growing up in Puerto Rico I learned local traditional herbal remedies from my grandmother, my mother, and our neighbors. They would use plants and herbs from their gardens to make Jarabes (herbal remedies). At the time I didn't think much of it except that the Jarabes tasted pungent but always made me feel better.
Years later after traveling across the globe to study in Thailand, I learned the value of the education that I had received as a child. This trip tied the vast world of folk herbalism together for me. Today, I formulate herbal and essential oil blends that are used in herbal compresses for massage, tea blends, and retail and professional body products.
2) Where do you see the wellness industry heading in the future?
I see the wellness industry heading back to basics and offering services that promote the understanding and treatment of mind, body and energy not just skin and muscles.
3) What is the biggest challenge that you think we face today in wellness?
There seems to be some disconnect between spa services and daily life practices. We need to find more ways to have offerings that connect people with self and help to identify their needs for self-care. People come to spas and wellness centers to receive therapeutic and healing sessions that make them feel better at the moment but we should also offer more tools that help to treat the cause of their imbalances. Many imbalances are able to be corrected with daily practices and routines. The time they come to us is the time that they are more open to receiving information that will help them improve their lives.
4) Is there a practice that you recommend for staying on track to achieve your goals?
Staying true to yourself and your values is always a good compass to follow to achieve your goals. When we do what we love, it all works out.
5) What podcasts, books, magazines, events or courses do you utilize to develop professionally?
Podcasts: I enjoy Invisibilia, and Only Human. Books: How to be an Adult by David Richo, it details his theory of successful relationships and the concept of the 5A's: Appreciation, Attention, Affection, Acceptance, and Allowing. It's wonderful for all kinds of relationships.
6) How do you balance work and life? What is your favorite self-care practice?
I balance work and life by being present in every moment and enjoying the ride. For self-care, I meditate, stay in silence when doing a task, and listen to music when cooking and driving.
7) Who have your role models been and what have you learned from them?
There have are many teachers in my life. What I have learned is that every interaction is a learning and growing opportunity. I live my life with a positive outlook and see the beauty in all beings