Fashion That Contributes to a Well World
WE Board Member Wins 2019 ISPA Innovation Award
The Noel Asmar Group wins award for new line of eco-friendly uniforms made from recycled plastic
Surrey, BC (September 17, 2019) – The Noel Asmar Group, the successful lifestyle brand behind Noel Asmar Uniforms, Pedicurebowls.com and Asmar Equestrian, is this year's overall winner for the Innovation of the Year Award presented by the International SPA Association (ISPA) for its first ever line of eco-friendly athleisure uniforms made from recycled plastic. Presented annually to deserving ISPA members, the Innovate Awards celebrate innovations happening within the Spa industry, recognizing the companies, products and people that are bringing new ideas to life.
Known for her pioneering designs, founder and Spa and Wellness advocate Noel Asmar is credited with creating the first designer spa uniform 17 years ago. Since then, Asmar has been the recipient of numerous awards for her innovations in the Spa and Wellness and Equestrian worlds. Her designs have been featured in top publications like Vogue and today, Asmar and her team service some of the most iconic hotels and resorts in the world from the Sandals Resorts International to the Four Seasons.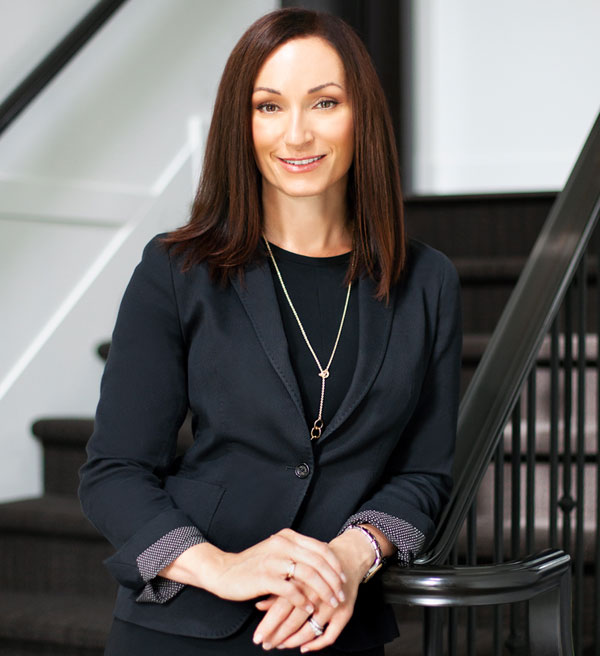 Asmar, a WE advisory board member, will be speaking at the upcoming Spa and Wellness Professional's meeting November 11th and 12th, at the Warwick Paradise Island in Warwick Bahamas. Understanding the key role that tourism plays in the economies of the Caribbean, Asmar is committed to supporting hospitality leaders in the area, providing them with the tools and products they need to help deliver world class experiences. "In the wake of Hurricane Dorian, it seems that now more than ever, we need to be focused on climate resolution and committed to doing our part to help reverse the climate change trend," stated Asmar. "It may feel overwhelming to think about, but with focus and innovation we can all do our part to protect our planet."
Which is why Asmar is so committed to her new sustainable line of athleisure uniforms. Plastic waste is an enormous global challenge, and plastic water bottles are some of the biggest offenders. According to a report by the World Economic Forum, it's estimated that over 900 million tons of plastic is projected to fill the world's oceans by 2050. After extensive research, Asmar learned it was possible to make her trademark high quality, functional garments from recycled plastic. Instead of ending up in landfills, recycled bottles are given a new, sustainable life where they are crushed, pelleted and spun into fabric.
Understanding the physical demands of her spa partners, Asmar knew the fabric also needed to be purposeful - empowering service practitioners to perform their best. For this reason, she chose a sustainable biodegradable ChitoSanté treatment for the fabric, which naturally offers an anti-bacterial element that is both odor resistant and moisture wicking. It also provides a powerful UPF 50 sun protection that blocks 97.5% of UV radiation exposure. The environmentally friendly treatment is made from crab and shrimp shells and is the only anti-bacterial bio-agent in the world certified by the US Environmental Protection Agency. "With its long list of functional benefits, our recycled fabric with ChitoSanté is the perfect choice for spas looking for sustainable uniform options," said Asmar. "They are as good for Mother Earth as they are for employee wellness. There is no tradeoff for functionality with this eco-friendly fabric." Staying true to the brand's form, the sustainable line comes in an array of styles and sizes. They're comfortable, breathable and durable, and can be used for most any treatments, from the massage table to the pool, as the fabric is also safe to be worn in chlorine treated water.
To learn more about the Noel Asmar brand and their new eco-friendly athleisure uniforms line, visit www.noelasmaruniforms.com.
About the Noel Asmar Group
Founded in 2002, the highly successful lifestyle brand, which includes Noel Asmar Uniforms, Asmar Equestrian and PedicureBowls.com, has received worldwide acclaim from the likes of Vogue and Bazaar Magazine. Celebrated around the world, Asmar's designs can be found in some of the most iconic spas and resorts from the Four Seasons to the Ritz Carlton, they outfitted the Canadian Equestrian Team for the Summer Olympics in Rio, and work with world class riders and celebrities. Founder Noel Asmar has received numerous awards for her innovations and is consistently named one of Canada's Top Female Entrepreneurs by Chatelaine. For more information, visit www.noelasmaruniforms.com.