7 Wellness Minutes with Ann Maria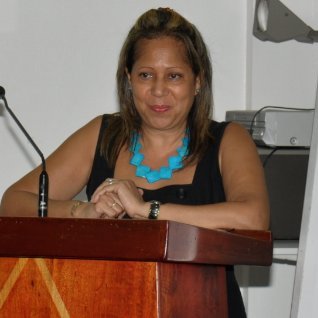 Meet our Speakers from the Wellness Mastermind Day Monday, June 24th in Miami!
Ann Maria Quail is a WE Advisory Board Member and the Managing Director of Springboard Caribbean, a leading provider of management and leadership training. As the strategic educational partner of the CHTA (Caribbean Hotel & Tourism Industry), Springboard operates across the Caribbean making its training and consultancy services available in over 30 islands.
How did you get started in your career path?
I have worked in people development for most of my productive life, starting my career in the UK's National Health Service which provided fertile ground for me to grow and fueled my passion further in Human Resource Management and Organisational Development. I moved to the private sector after many happy years in the NHS when an opportunity arose for an HR Director position for ICAS International, an EAP and Behavioural Risk Management organisation. I then worked as a Magistrate prior to moving back to the Caribbean to "find myself." This journey led to the creation of Springboard Caribbean in 2012.
Where do you see the Wellness Industry heading in the future?
The Wellness Industry by all accounts is heading for exceptional growth as more and more people, including Millennials, are taking personal responsibility for their own health and well being. Accessibility to an expanding range of services being offered is also a key factor driving this growth.
What is the biggest challenge that you think we face today in wellness?
I think one of the biggest challenges in wellness today is responding to the educational needs of the industry. Spa managers and directors for example have a broad range of responsibilities that span both technical and managerial aspects of the role. They will require support and training from the industry and organisations that offer wellness services to help them meet those demands, maintain and further develop quality standards and codes of conduct to protect both internal and external customers.
Is there a practice that you would recommend for staying on track to achieve your goals?
Staying on track to achieve your goals requires passion and resilience. The practice that I would recommend (in a nutshell) for you to take is to spend some time clarifying in your own mind what you are trying to achieve and why. Visualize achieving that goal, how will it make you feel ? change your life? Create energy, passion and excitement within, then start the planning process. List the actions you need to take, then take that all important First Step!!
What podcasts, books, magazines, events or courses do you utilize to develop professionally?
I practice a lot of self-directed learning through research, reading books and professional magazines. As a member of various professional organisations such as the CIPD, I do have access to a lot of resources, however I would like to be able to attend more conferences/formal learning events.
How do you balance work and life? What is your favorite self-care practice?
I am a big advocate of work life balance. I do not believe that anyone can truly give their best, particularly in industries such as health, wellness and spa, where one has to give so much of themselves. Being able to relax, reflect and rejuvenate would help to reduce burnout and make us much better practitioners. My recipe is pretty simple, eat well, get enough sleep and spend your free time having fun with people you love and who love you.
Who have your role models been and what have you learned from them?
I do have to admit that when it comes to "role models" my standards are perhaps unrealistically high. My mother taught me, without saying a word, about what is important in life and shaped my core values and beliefs. My professional role model is the late Dr Michael Reddy, Chairman, ICAS International, who for me personified transformational leadership, unwavering humanity and integrity. I have also learnt a lot from, admired and respected many other people along the way.