Ann Maria Quail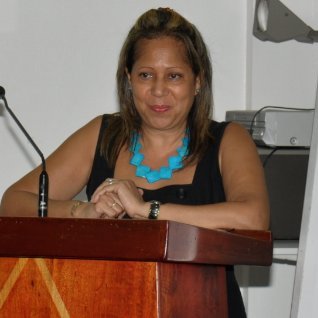 WE Advisory Board
Ann Maria Quail is the Managing Director of Springboard Caribbean, a leading provider of management and leadership training. As the strategic educational partner of the CHTA (Caribbean Hotel & Tourism Industry), Springboard operates across the Caribbean making its training and consultancy services available in over 30 islands.
Ann Maria has been in the business of people development for most of her productive life. Experienced in both the Public and Private sector, Ann Maria honed her Human Resource Management skills in the UK's National Health Service, before transitioning to the Private Sector where she worked as the Human Resource Director for ICAS International, a Behavioral Risk Management Organization. Her interest in service to the community led her to become involved in organizations such as Victim Support, as well as serving as a UK Magistrate, prior to starting Springboard Caribbean.
Ann Maria is a Chartered Fellow of the CIPD and possesses a Masters in Human Resource Management. She formed Springboard Caribbean in 2012 with the purpose of providing high quality, certificated and internationally accredited qualifications primarily to the Tourism and Hospitality industry. Springboard Caribbean's most popular workshops are in Management and Leadership development, Organizational Development, including culture change, and regulatory compliance such as HACCP.
"Whether it's working with management teams or helping individual supervisors/managers become better leaders and gain formal qualifications, our certificated and accredited workshops are designed to impart underpinning knowledge whilst being inspirational and interactive". --- Ann Maria Quail,April 2019