Caribbean WE to host Wellness Panel with Experts at IECSC Florida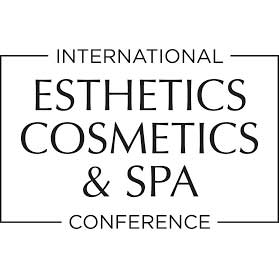 The Advancement of Wellness- Spa Concepts of the Future
WHERE: International Esthetics Cosmetics & Spa Conference- Palm Beach, Florida
WHEN: Monday, October 10th, 2022, 10am
This interactive panel will focus on the advancement of wellness a now $4.5 trillion dollar industry with presentations from the leading experts in a variety of wellness categories.
Attend this seminar and learn:
The latest advancements in wellness
How to market to the wellness clientele
How to adapt therapeutic wellness into revenue for your business
Network with senior wellness experts
---
Alison Howland
With a strong background in the wellness and spa enhanced with a passion for innovation, Alison brings 35+ years' experience to the projects on which she works. Her global experience in spa/wellness, as well as certification in Aesthetics, Ayurveda, Aromaology® and TQM™, allow her to bring a unique perspective to her projects. Expertise in multiple areas of sales/ marketing, technical and business education gives her the added capacity to work across organizations in a variety of areas.Her long-time affiliation with Aveda/Estee Lauder launched her passion: wellness. The pivotal point in her career was when Aveda Founder, Horst Rechelbacher, requested her to lead global spa development and oversee the corporate Aveda Spa+Retreat. Continually growing and expanding with Aveda, she launched over 30+ skin/body/spa products, various marketing programs and developed the brand-standard for Aveda Spas globally.In 2007, Alison founded Spa Success Consultants, further supporting her passion for wellness and launched spas in 14 countries. Recently, she has overseen the planning and development of Sears Institute for Anti-Aging, Amrit Ocean Resort and Residences' 100,000 sf spa/wellness facility, including 40K sf of Hydrothermal offerings. She currently oversees brand management for the leading Doctor Recommended water filtration company, pH Prescription and is strategizing the launch of a wellness startup company focused on healing modalities. She has worked on a variety of projects including Destination, Resort, Day Spas, and Medical Spas, as well as Fortune 500 company projects.
A regular contributor to industry publications, an internationally published writer and speaker, she has served on the Advisory Board for Green Spa Network, Touch America, IECSC and The Caribbean Spa Association. Her current affiliations include the Hydrothermal Initiative, Spa Consultant Initiative, Wellness Real Estate Initiative for GWI and Questex Advisory Board. She is a sought-after speaker at national and international industry events, including Global Wellness Summit, International Congress of Esthetics, PHRA, NASN Pro and the Medical Spa Exchange.Her interests include writing, environmentalism, wellness innovation, and animal rescue. She enjoys tennis, snorkeling, meditation, sound healing and learning something new every day.
---
Christine Hays
Christine Hays is a pioneer in the spa and wellness world with three decades of experience opening and operating Spas in Luxury Hotels throughout the Caribbean, Southeast Asia, the Middle East, and the USA. She has been consistently recognizing and setting trends in the industry.
Christine specializes in teaching a plethora of spa modalities, techniques, and Eastern therapies which were studied in their indigenous settings by traditional masters (Gurus, Shamans, Tibetan Monks, and Scholars) in India, Nepal, Thailand, and Bali and the USA.
She was introduced to Himalayan singing bowls in 2005 in Nepal and develops therapies combining ancient healing wisdom passed down many generations with modern science.
Her passion is creating spaces, treatments, and concepts while educating and sharing this profound modality with as many healers, massage therapists, and health care practitioners.
Christine creates and educates in sound healing protocols, welcome rituals, group sound meditation, and treatment enhancements for luxury spas, yoga studios, and Wellness Centers in all corners of the earth.
---
Tricia T. Greenaway
Founder Wellness Footprints Antigua
Independent Spa Director- Galley Bay Resort & Spa Antigua
Caribbean WE Advisory Board Member
Tricia Greenaway, Founder and CEO of Wellness Footprints Antigua, a company that offers Independent Spa contractual services to Resort Spas in Antigua, and educational training regionally. She is currently the Spa Director of Galley Bay Resort and Spa.
Tricia is a licensed cosmetologist, aesthetician and massage therapist for the past 21 years. She gained such discipline in the state of New York, and advanced at the DCU University of Cosmetology in North Carolina. Ms. Greenaway went on to advance her career where she dived into a Spa Directorship role. Such skill was gained through traveling to British Columbia Canada, Costa Rica and Jakarta, Indonesia where she successfully became certified in Organic Therapy, Asian modalities, as well as Oncology Therapy. Being born in beautiful Antigua, she heads the Antigua & Barbuda Beauty Spa and Wellness Association, and serves as Vice President of the Caribbean Spa and Wellness Association. Her aim is to foster an authentic wellness lifestyle in Antigua and the Caribbean Region.
With a passion for excellence and industry growth, working to create the Beauty Spa and Wellness standard in Antigua was one of her many successful achievements. This reflects in her recent appointment of World Wellness Weekend Ambassador- Antigua.
---
Karen Ballou
Karen Ballou, is Founder and CEO of Immunocologie and a partner at Lucas Brand Equity, an equity firm that acquires beauty brands. A beauty industry leader, entrepreneur and master esthetician, Karen founded Immunocologie after battling Hodgkin's lymphoma. Immunocologie is an innovative, fully natural skin health, skin care company, which strengthens the skin's microbiome and immuno-skin protection system through mineral and vitamin science. Karen sources ingredients for Immunocologie around the world and works to empower women by creating jobs within their communities. This allows her to create products that are sustainable, efficacious, distinct and result oriented.
As a founding partner at LB Equity, an investment firm building emerging brands in the wellness, beauty and personal care space, Karen and LB Equity are committed to building 'brands with a mission'
---
Stephanie Rest, Moderator
Stephanie Rest is the Founder & CEO of Caribbean Wellness & Education (WE) and WE Consulting- working in collaboration with emerging countries around the world on wellness and spa development projects. Stephanie's previous experience in the tourism industry is vast. She has led opening teams for resorts and spas since 2001, she has been influential in creating new facilities and reinvigorating existing spas to meet the challenges and opportunities of the new waves of spa development.

Stephanie believes in promoting the entrepreneurial spirit, leadership, and service to the community. She was creator and Chair of the first Turks & Caicos Island's Hospitality Adventures: Spa Camp. Leading her to found Caribbean Wellness & Education, an organization that cultivates wellness programs, professional events and educational courses for spa and tourism professionals.Since 2015, Stephanie has served as an Advisory Board Member for JMPankey Partners, the 7-figure spa consultancy firm. She is the President of WE Consulting a firm specializing in developing optimal solutions for spa and wellness enterprises. Recently she founded the new initiative and non-profit "Wellness for Children" serving as Vice-chair on the Board of Directors. She also works with Whimsy World a non-profit 501 (c)(3) organization supporting children in need through art, music, wellness and creative expression, as their Director of Development and Strategic Initiatives.