7 Wellness Minutes with Amanda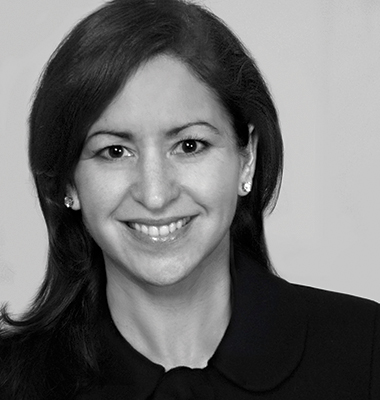 Meet our Speakers from the Wellness Mastermind Day Monday, June 24th in Miami!
As Forbes Travel Guide's Executive Vice President of Standards & Ratings, Amanda Frasier oversees the coordination of the global evaluation schedule and serves as chairman of the Forbes Travel Guide Standards Advisory Committee. She plays a key role in all international expansion efforts and has also spearheaded the execution of past new market launch projects, including London and Shanghai.
1) How did you get started in your current career path?
I wrote to the CEO of Forbes Travel Guide back in 2005 (when it was Mobil Travel Guide) seeking employment. I had read the company was expanding its services to be more than just a rating association. After 13 years in operations, the opportunity to better serve the hospitality community intrigued me, so I decided to approach FTG, even though it wasn't actively recruiting new staff. Within a few weeks I was hired, and I have been fortunate to work for the company in a number of roles ever since.
2) Where do you see the wellness industry heading in the future?
When we hear "wellness," the average person will think of spas, and the word is often misused. At Forbes Travel Guide, we anticipate wellness becoming more entwined with the hotel and restaurant worlds, even more so than we see today. We expect to see more wellness-related services being offered within a typical hotel stay, from the design of the room to the food you eat.
3) What is the biggest challenge that you think we face today in wellness?
In short, it is a misunderstanding of what wellness is and what it is not. As such, education in this area is very important. In fact, at our Verified Luxury Summit 2020, our focus will be on wellness, and we are in the process of putting together a great two-day event to feature some experts in this field.
4) Is there a practice that you recommend for staying on track to achieve your goals?
Try to appreciate that even if you didn't achieve the specific goal, that is not a failure. Don't forget to stop and reflect on how far you may have come and be proud of that success. Keeping a checklist is fine for day-to-day tasks, but personal and career goals will evolve over time as you grow as an individual and life throws unexpected obstacles your way. Don't be afraid to veer off the path you may have set out and be flexible with your own expectations.
5) What podcasts, books, magazines, events or courses do you utilize to develop professionally?
Most of my reading is online and through social media, which helps me stay on top of what is happening. At Forbes Travel Guide, I am fortunate to work with experts who represent hundreds of eyes in the field every day, and the wealth of industry knowledge crossing the perspective of a guest, consultant, and editor is something we are able to share with each other all the time. This is a huge part of our day-to-day jobs and helps us all become better individuals and ultimately, a better company.
6) How do you balance work and life? What is your favorite selfcare practice?
For me, I would call this a work in progress! I certainly have become better at it over time, though. Being a working mum means life can be noisy and very hectic with so many demands and needs it can make your head spin. I try to take a few minutes at the end of a day to sit peacefully somewhere, such as in my garden at home, which is especially quiet. This is something I really enjoy doing for myself.
7) Who have your role models been and what have you learned from them?
In regards to my career, I am a product of many people I have met over the years, which has given me the chance to work with some extraordinary individuals. For instance, I would attribute the reason I got into luxury hospitality to Ali Kasicki, a legendary hotelier. I read an article where he spoke about personalized service in a very inspiring way. I recently shared this story with him, too!
Day to day, I learn so much from watching my son grow up and seeing how he views certain situations. As adults, we tend to overcomplicate a lot of things, which for me can lead to a lot of overanalyzing. Children think of things in much more simplistic terms, and I find that very refreshing.