7 Wellness Minutes with Debra K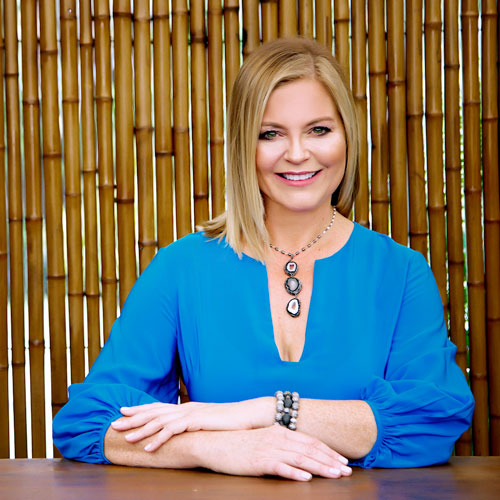 Founder of Well World TV, Keynote Speaker, and Author

Debra is an Emmy nominated television producer and host on a mission to inspire our nation's health transformation. In an effort to bring positive and inspirational messages to a bigger audience, she founded Well World TV. Well World TV is the newest online TV network sharing inspirational and educational stories to help us all live a better, healthier, and happier life.
She has produced and hosted two television shows, both of which are airing on PBS and currently is working on a new series, The Prime Time, in partnership with media award-winning, Linzi Martinez. The Prime Time will broadcast in traditional television and online.
A seasoned entrepreneur, Debra has extensive experience in business development, marketing and as a former Fortune 250 executive, a deep understanding of consumer behavior which guides the growth of Well World TV.
1) How did you get started in your current career path?
In 2005 I was climbing the corporate ladder and literally burned out. I landed in the doctor's office with a host of irritating complaints such as insomnia, heartburn, poor sleep, and weight gain. Because the doctor did little more than note my issues and hand me five prescriptions, I felt mortified that this was the only choice being offered. I committed myself to provide people with information on healthier and natural solutions so these could be considered along with pills. This intention has permeated almost all my work since then, culminating in Well World TV, the newest online network dedicated to sharing inspirational and educational content.
2) Where do you see the wellness industry heading in the future?
• Young people are starting out wiser and have more understanding about what is well and what is not which is good news for our future
• Technology is making its way into mainstream wellness with the implementation of services that do not require a practitioner - Bemer, Magnetic Resonance, Cryo, Salt, Sound, etc.
• Huge advancements in anti-aging providing the opportunity to stay vital and youthful well into our later years.

3) What is the biggest challenge that you think we face today in wellness?
Access to affordable and healthy foods - So much of our food is processed, fake and not natural and we are seeing the effects of this with our poor health rates.
4) Is there a practice that you recommend for staying on track to achieve your goals?
Take time every morning before jumping up and getting busy to spend time on yourself. I usually take a minimum of half an hour to read self-development books to start my day while I drink coffee.
5) What podcasts, books, magazines, events or courses do you utilize to develop professionally?
Mostly attracted to books that develop me emotionally and spiritually as this type of work guides my business. Some of my favs… Oneness, Conversations with God, I Am the Word, The All of Everything. I do listen to the Tony Robbins podcast.
6) How do you balance work and life?
Fortunately, I love where my career focus is right now, so while I am extremely busy it seldom feels like "work". Right now my focus is on launching Well World TV and finishing production on a new TV series with Linzi Martinez, The Prime Time. For self-care, I try to go to bed early so as to keep energy throughout my days.
7) Who have your role models been and what have you learned from them?
My all-time favorite role model is Oprah Winfrey… I have admired her ability to keep showing up, being comfortable in who she is, trying to promote positive education and self-development and just being a reputable and credible leader. I have a goal to meet her someday to share the impact she has had on much that I do.