Carmen Portela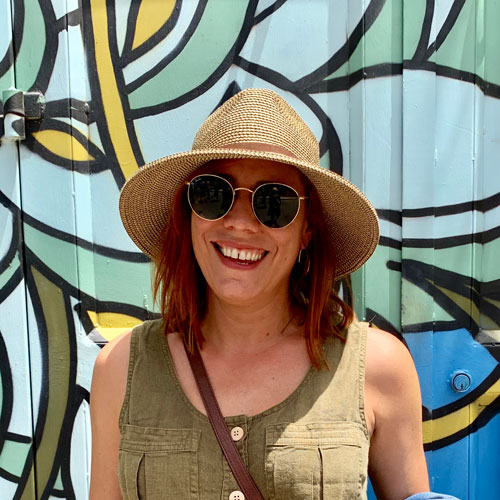 WE Advisory Board
Carmen Portela is a travel and tourism professional with 20+ years of experience in marketing and product development. Carmen is born and raised in San Juan, Puerto Rico. In 2008, Portela founded Synapse, the first social media agency in Puerto Rico tailored to the hospitality space with projects and clients such as Wyndham Hotels (Puerto Rico & Grand Cayman), ESPN, Caribbean Tourism Organization, PGA Tour, FIBA Americas, Puerto Rico Tourism Company and the Municipality of Caguas.
Through her work with tourism stakeholders and her deep passion for traveling with a purpose, she identified the demand for more immersive and authentic experiences in Caribbean. In August 2017, Portela merged Synapse with Local Guest.
Local Guest is a triple bottom line travel and media company that offers visibility and creates opportunities for Caribbean communities and entrepreneurs looking to enter the tourism industry through sustainable development practices.
Carmen is considered a thought leader in the areas of community based tourism development and sustainable tourism. She also serves as an advocate and consultant for the Cannatourism space in the Caribbean with projects in Puerto Rico & Jamaica.
Currently, Portela holds a seat at the Board of Directors of the Puerto Rico Hotel & Tourism Association.