Tricia Greenaway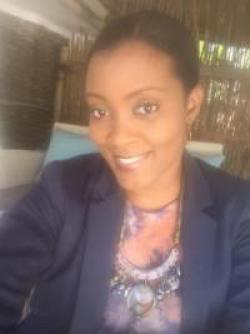 WE Advisory Board
Tricia Greenaway, Founder and CEO of Wellness Footprints Antigua, a company that offers Independent Spa contractual services to Resort Spas in Antigua, and educational training regionally. She is currently the Spa Director of Galleybay Resort and Spa.
Tricia is a licensed cosmetologist, aesthetician and massage therapistfor the past 21 years. She gained such discipline in the state of New York, and advanced at the DCU University of Cosmetology in NOrth Carolina, USA. Ms Greenaway went on to advance her career where she dived into a Spa Directorship role. Such skills where gained through traveling to British Columbia Canada, Costa Rica and Jakarta, Indonesia where she successfully became certified Organic Therapy and Asian modalities. Being born in beautiful Antigua, Ms Greenaway head the Antigua and Barbuda Beauty Spa and Wellness Association, and serves as Vice President of the Caribbean Spa and Wellness Association.
With a passion for excellence and industry growth, working to create the Beauty Spa and Wellness standard in Antigua was one of her many successful achievements. Ms. Greenaway says, "I will continue to advance in the industry through Networking and Advanced Education."
On a lighter note, she is a mother of a 6 foot, 4 insh tall and growing young college bound son, and enjoys hand gun shooting, and creating orgainc delicaies.