Elements Antigua (Antigua's All-Natural Personal Care Product Line)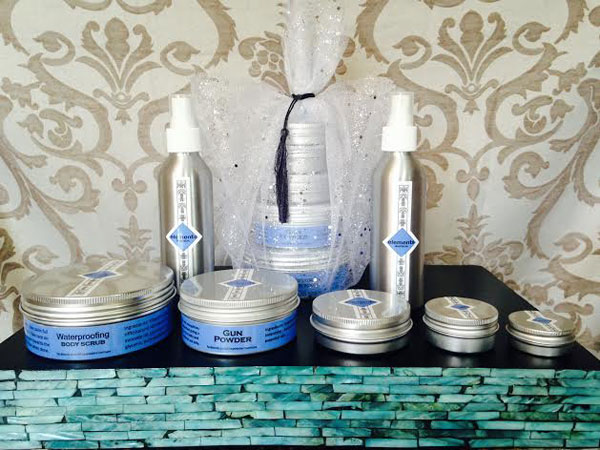 Elements Antigua is an all-natural, personal care product line that is unique by providing Sun protection and Mosquito repellent in every product.
Elements Antigua is what one the local Antiguans would call the premium all-natural skincare product line of the Caribbean – which was founded by Mary Wilkinson in 2012 on the island of Antigua; for which Ms. Wilkinson still manages and operates today.
Elements Antigua uses the small batch system along with all-natural raw materials locally grown and sourced right there in the tropical island of Antigua – that is free from any and all chemicals – which helps to nourish the skin, revitalize the soul and heal one's well being, naturally.
Elements Antigua creates and produces all-natural and handcrafted skincare including such as: exfoliating scrub,whole body powder, healing balm, lip balm and other natural luxury body care products – which is safe and everyone can intensely enjoy the nutritious products on their skin – that is eco-conscious and elegant.
Elements Antigua products are used by the founder Ms. Wilkinson and her small team of staff at the Powder Room Spa – which is a petite spa located at Admiral Inn, Nelson's Dockyard, English Harbour, Antigua West Indies – where they offer top-of-the-line fresh food facials, massages and other spa treatments using the best top quality organic products, including their own with added vitamins and minerals that nourishes ones skin.
I highly recommend that if you stay at the Admiral Inn and indulge in The Powder Room Spa wide variety of spa treatments; plus purchase any of Elements Antigua all-natural luxury skincare line – you will never regret it.
For more information, or to purchase a product or two, contact:
ELEMENTS ANTIGUA – THE POWDER ROOM SPA
Address: Gun Powder House, Boom Restaurant, Admirals Inn, Nelson's Dockyard, Antigua, West Indies
Telephone No: (268) 788-0149 (Spa)/(268) 460-1027 (Reception)
Email address: This email address is being protected from spambots. You need JavaScript enabled to view it. (or)
This email address is being protected from spambots. You need JavaScript enabled to view it.
Website address: http://www.elementsantigua.com
Facebook account: https://www.facebook.com/elementsantigua/ (or)
Facebook account: https://www.facebook.com/thepowderroomspa