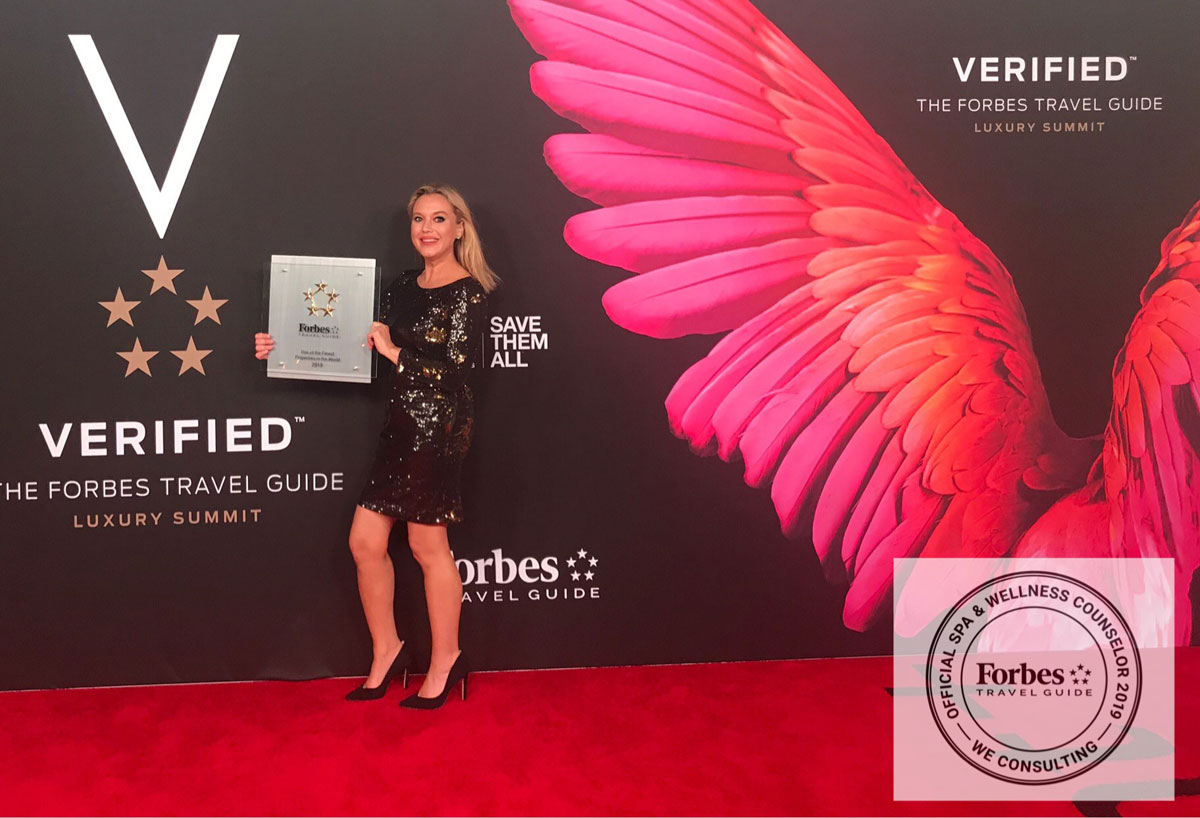 Forbes Official Spa & Wellness Counselor 2019
Forbes Travel Guide is delighted to announce that WE Consulting as the 2019 'Official for Spa & Wellness Counselor 2019'. Brands have been selected to represent the best products and services in the luxury hospitality industry. Each brand is evaluated to meet our high standards.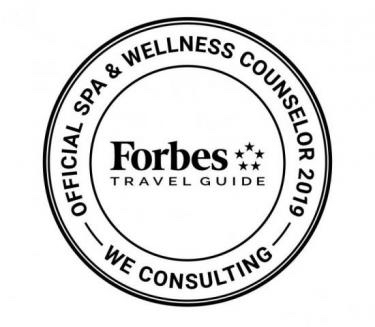 "We are pleased to name WE Consulting as the 2019 Brand Official Spa & Wellness Counselor of Forbes Travel Guide," said Filip Boyen, CEO of Forbes Travel Guide. "For more than 20 years, WE Consulting has been guiding spas globally, assisting with concept and identity, retail and product development, marketing, programming and menu creation, technical training and more. The company does all of this to elevate and enhance the guest's spa experience."
"Forbes Travel Guide properties represent the world's best in extraordinary service and facilities," said Stephanie Rest, CEO of WE Consulting. "Luxury hotels have an opportunity with the growing wellness tourism market to create an elevated experience for their discerning travelers. WE look forward to collaborating with these prestigious or outstanding Forbes Travel Guide hoteliers in achieving the optimal solutions for their spa and wellness enterprise."
About WE Consulting
WE Consulting (WE) is a full-service consulting firm dedicated to supplying spa and wellness solutions specific to a client's environment. WE collaborate with developers, owners, and operators throughout the hospitality industry to position brands to capture revenue dollars in the rapidly growing wellness industry. Our experience and expertise in spa development and wellness tourism provoke WE to provide services from concept to completion. Multiple levels of service include a la carte services or comprehensive solutions with roadmaps to expand your enterprise. Through our collaborative business model, WE deliver the best results for your project. Let us create your path to wellness together.
WE invite you to visit our site dedicated to our consulting services to learn more: www.consultingwe.com
About Forbes Travel Guide
Forbes Travel Guide is the only independent, global rating system for luxury hotels, restaurants and spas. Started as Mobil Travel Guide in 1958, the company created the first Five-Star rating system in the United States. Today, Forbes Travel Guide's incognito inspectors travel the world, evaluating properties based on up to 900 rigorous, objective standards. The company's annual Star Ratings, reviews and daily travel stories help discerning travelers select the world's best luxury experiences.
Read more about Forbes Travel Guide: www.forbestravelguide.com