How to survive the holidays, while recovering from a disaster.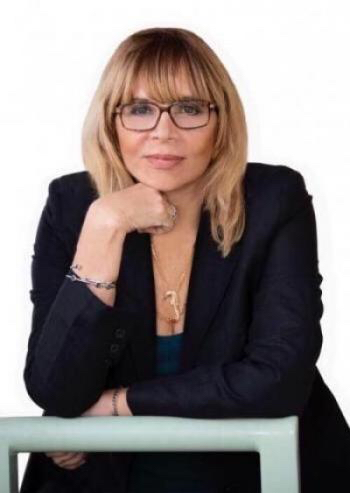 Author of "The Five Gifts: Discovering Hope, Healing, and Strength When Disaster Strikes" Laurie Nadel, Ph.D.
(Foreword by Dan Rather)
In the aftermath of Hurricane Sandy, psychotherapist Nadel lost her home and most of her material possessions. Here is an account of her holiday survival guide while recovering from a disaster.
Deserved thanks to the doctors, first aid workers and journalists working day and night during the holidays. (In my first job in television news, I worked about 10 days in the CBS news department at Christmas and New Year.) Working during the holidays can be stressful.) This time of year is very difficult and I am not talking about any bad day.
If you are going through a situation of loss, illness or a breakup, or if you are at your first party after a disaster, I can give you some ideas on how to get ahead of these situations.
1. DO NOT ISOLATE
Spend time with friends or family members who understand what you are going through at a difficult time. Recently I conducted a survey of my network of survivors of Hurricane Sandy and this was the unanimous recommendation.
2. REARRANGE YOUR EXPECTATIONS
It is almost impossible to avoid the bombing of commercials that propose the equivalence between love and expensive gifts. Offer a smile to someone who needs it. It is free at "americangreetings.com" There are several other services too.
3. PUT THE UNNECESSARY TASKS AND OBLIGATIONS ON YOUR AVOIDABLE LIST
You will lower your levels of stress seriously, they can wait.
4. TAKE MINI-BREAKS TO RELAX
Relax with your favorite videos or music. Read a book or take a walk. Meditate. If you do not know how to meditate, you can close your eyes and imagine that you are in Hawaii. The Harvard research indicates that four mini-breaks per day, each of 5 minutes, are as effective as a 20-minute session to reduce stress.
5. OFFER YOUR HELP TO SOMEONE WHO IS HAVING DIFFICULTIES
You could send text messages, emails or call. A minute that passes offering empathy for another person will do more to encourage you during the holidays than opening gifts.
6. DONATE YOUR TIME INSTEAD OF MONEY
A year ago when her father was unemployed and I had been laid off from my job while on disability, our daughter invented "IOU" gift coupons for Christmas messages and to say thanks for helping us with her homework. They were creative, beautiful and came straight out of their hearts. I do not remember having exchanged other ones that year. Could you offer help to someone to do a task on the computer? Shoveling snow? Go shopping at the supermarket? When one offers his time, true love is manifested.
7. AVOID NEGATIVE SITUATIONS
You should not go to the places that will make you cry. If your home burned or flooded, now is not the right time to visit and remember your last Christmas there. Turn off the television if watching it makes you cry. Try not to interact with friends or family members whose behavior bothers you. Seriously, they will forgive you.
8. ASK THE POWERFUL QUESTION?
If I do (X), will that help me CONSERVE my energy or waste it? If the answer is waste it, do not do it. Only you can keep your own energy. Take care of yourself and you will survive the next week without feeling exhausted. (Okay, you may feel guilty but that will happen ... and you will not feel exhausted at the end of the night.)
9. FEEL SAFE
This is a time when people worry. Make sure your electrical connections are secure so your Christmas tree does not catch fire. Cover all plugs to protect infants and children who may be visiting. You should not eat foods that can induce allergies, diabetes or high blood pressure. It's hard to refuse tasty desserts so it will not end up in the emergency room.
Now we come to the point where we begin this message. Thanking the doctors, the nurses, and the first aid workers, and also the journalists who will be working during the next few days so that we can enjoy our parties safely with a minimum of stress during the holidays.