Project Backpack & TCI Wellness Day Team Up!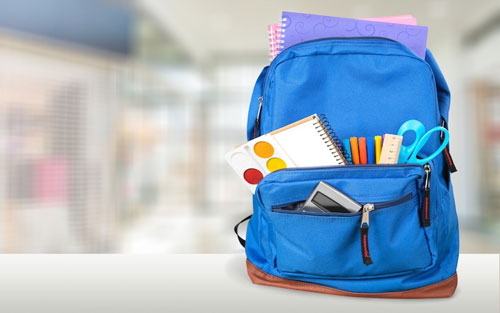 Give Back to Students this Winter with ALM Consulting and Caribbean WE
Originally posted by American Spa Magazine by Samantha Reed |
After Super Storm Sandy in 2012, spa consultant Anna Moine of ALM Consulting saw the damage and destruction the storm caused first hand. She saw schools closed down and destroyed, and many young students who had lost most of, if not all of, their belongings. Knowing she had to do something to help, she started a fundraising movement called Project Backpack, where she and others collected and filled 500 with school supplies. Now, five years later, Moine is starting up her good cause again, this time to benefit the students in the recently-storm struck Turks and Caicos.
"I never expected the response that I received and the overwhelming success the program became," Moine says of her Super Storm Sandy initiative. "Complete strangers from all over the United States opened their hearts and wallets to donate. It was all done with the power of social media and word of mouth!"
This past fall, Turks and Caicos suffered two large storms that decimated schools and ravaged the homes of children. Along with the help of Caribbean WE, Moine is reviving Project Backpack to give back to the students of the Caribbean. Along with Caribbean WE founder Stephanie Rest, and Moine's 15-year-old daughter Talia, Moine will be volunteering in Turks and Caicos early in the new year. The three will be at an event in Providenciales on January 20 promoting health and wellness, and will be donating supplies and backpacks at a local school on Monday, January 22.
Moine and Caribbean WE are now accepting donations to help create the backpacks. They are looking for the following:
25 backpacks
25 boxes of #2 pencils
25 boxes of black/blue pens
25 erasers
25 boxes of Crayola markers
25 pencil cases
100 folders
100 composition notebooks
25 rulers
25 binders
25 packs of loose leaf paper
Interested participants can send any donations to Kiwanis Club of Provo, ATT: Project Backpack, 3387 SW 13th Ave, Ft Lauderdale, FL, 33315, U.S. Shipments need to include a packing invoice that has a description of each item, quantity of each toy, a dollar value associated with each toy and a note that it is being sent for hurricane relief purposes. Invoices can be sent to This email address is being protected from spambots. You need JavaScript enabled to view it. prior to shipping. Supplies should be delivered by January 5th. The initiative also welcomes partial donations, inviting participants to donate as much or as few supplies as they like.
More info can be found on the event's Facebook Page.