Purpose and Passion Will Guide You To Your Destiny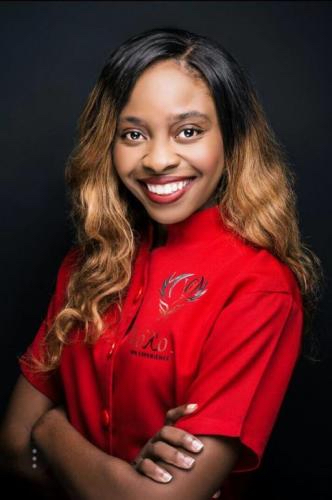 Essay From Kosha Johnson, Female Enterpenuer in the Bahamas
Purpose and passion will guide you to your destiny. This is my philosophy in life because my journey is unconventional, and beginnings are humble. Today I am the proud owner of Voko's Mobile Massage and it is recognized as the number one Mobile Spa in the Bahamas, but I did not begin this way.
It seems the spa and wellness industry chose me. Although looking back, I always had a desire for everyone around me to be healthy and well. Friends would gravitate to me inquiring about dietary plans, skin regimens and workout routines.
I began my career at the award-winning Mandara Spa at Atlantis, as a Concierge Agent. This position was the start of my education in spa, because it gave me the exposure to what clients really wanted from a wellness experience. My time in the spa as a Concierge Agent inspired me so much. I quickly enrolled in school to become a Massage Therapist and Esthetician.
The knowledge from my courses gave me a whole new outlook on what wellness for each client was truly about. Working with clients reminded me of when I was a little girl and my mother would ask me to massage her feet. When I finished she would enthusiastically say, "your hands are your golden ticket". It turns out mom was right!
Upon getting my certifications in Massage and Esthetics I decided to open my own business. However, working for an establishment, versus taking the plunge of opening a business are two entirely different animals. As a young female entrepreneur, I can safely say it's a jungle out here! I am often met with skepticism and questions like "Where is your boss?" and "Are you the sole owner?". I could write a book on the times that because of my gender or age, people do not follow ethical business practices. The majority of these being instances pertaining to compensation. I have used the lessons as an opportunity to fine-tune our practices and always get the money upfront!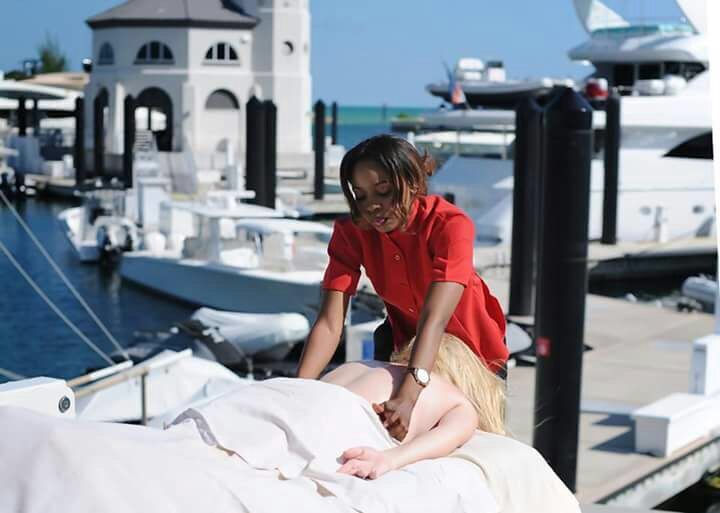 Launching the business, developing the concept and managing the operations came rather natural to me. The Voko's Mobile Spa concept was brilliant, unconventional and ahead of its time. We are not a brick and mortar business which is a simplistic idea, but it created a layer of complexity. Without the four walls of spa, we needed extra explanation, exposure and marketing
The biggest shock I experienced was getting the 'John Q.' public to understand that 'spa' is not just for relaxation, but our services also have a holistic value that can have a profound impact on their wellbeing.
Making a name for the business has taken persistence. Initially our bookings were sporadic and although we had a high ratio of repeat clientele, our annual visitors simply were not a great enough volume to impact the bottom line. It took time and tenacity for Voko's brand awareness to grow. This happened through multiple outlets; including talk shows, newspapers, cross-marketing at events and social media.
As I pounded the pavement and eventually the internet, the buzz began to build. Hotels and business started to call me back! They were inquiring and booking services for their guests and employees. Now several of these businesses have annual contracts with Voko's.
Initially, the doors were closed for many years when we launched. Nonetheless, after 6 years of owning and operating Voko's Mobile Spa- WE are building a new door! Ultimately, through steadfast determination, we are bringing awareness to the Bahamas about wellness and are achieving our goals.
In 2017, the Bahamas Youth, Sports and Culture Department selected Voko's as the wellness partner for the 'Commonwealth Youth Games' with 1,400 athletes from around the world participating. At the games we provided spa services and wellness activities for attendees. Additionally, Voko's was also the wellness partner for the 'Susan G. Komen for the Cure' and the 'Bahamas 1st Annual Fashion Week'. I am very proud of our accomplishments, but if you ask me what is our greatest achievement thus far, I would say it is yet to come.
Being a young female entrepreneur is challenging, but it is also empowering. I have found with consistency, faith and endurance you will accomplish the desired outcome you seek.
For additional information visit Voko's Mobile Spa website here and be sure to pre-book your mobile wellness experience while in the Bahamas!