Puerto Rico Is Not Closed, It's Only Getting Remodeled!
Eassy on Hurricane Maria's Impact by Mitchel Rivera, CEO of Yelo Spa, San Juan
100 miles long by 30 miles wide, Puerto Rico is nestled in the beautiful waters of the Caribbean. My name is Mitchel Rivera and I am the CEO of YeloSpa, San Juan. Born and raised in a tropical paradise our culture is full of richness and our population is extremely diverse. Let me start by saying that this story is meant to paint a clear picture of what is happening in the island.

It's no secret that we have been facing an economic recession and in the midst of it all we found ourselves in an extremely active hurricane season. One thing that surprises many first time visitors to Puerto Rico, is that the sense of urbanity allows for the perfect setting between island and a metropolitan getaway. The gastronomic offerings can satisfy all taste buds and in such a small piece of land travelers can enjoy the beaches, the mountains and our rainforest El Yunque and the rich history of Old San Juan among many others.

For years and years Puerto Rico had been blessed by the fact that many storms and hurricanes would miss the mark by going up north or down south. To many it was a vote of confidence that we had a polarity that would keep us safe. When Irma missed us by miles although it still left its mark due to the magnitude in miles wide and immense power. To many including myself it was the perfect wake up call that the polarity was failing. When Maria was announced everyone got ready. But what is getting ready? I can assure you there is no getting ready for what we lived!

Maria made landfall during the night, it must have been around 3am and with a direct path it slashed the whole island for the next 12 hours. I personally had no power or water in my home since Irma had just visited a couple of weeks before. So I had the idea of moving in to my business as the building has a big generator and felt it could be a safer bunker. Now let's fast forward a bit, after the winds got calmer and the rain stopped, I decided to assess the damages in the neighborhood. Words can't describe de level of destruction, nature was truly hurting as trees where all down and roads where all blocked. We quickly realized that phone lines were all down so basic communications, which we usually take for granted, were non-existent. So roads blocked, phones down and uncertainty starts to set. As in every tribe you want to know that loved ones are safe, the world wants to also know if you are ok as well and there was nothing we could do but wait! The next five days were a blur…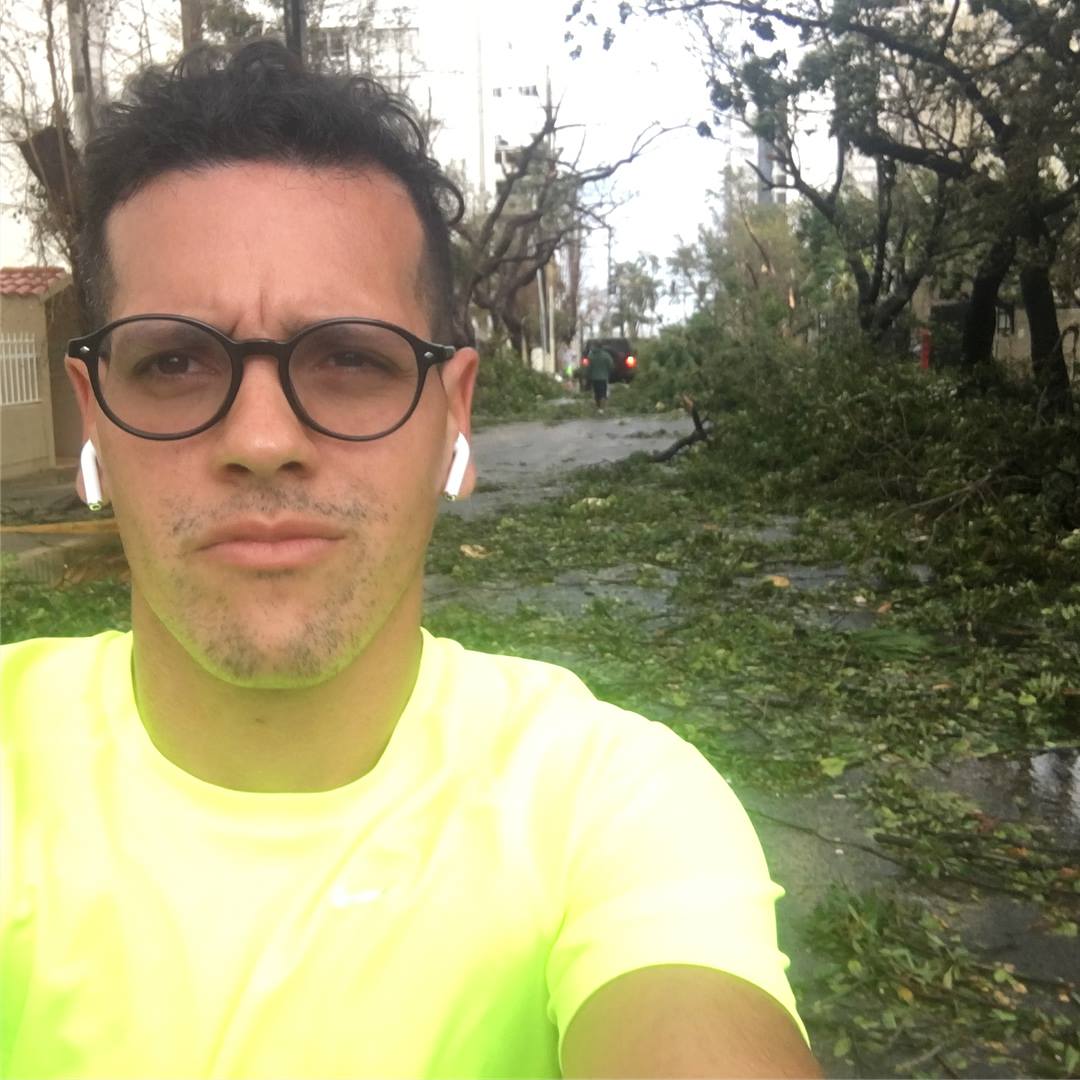 The first human instinct is to head out, walk the streets… See the damage, and boy we were front row and about to embark into what we call, life before & after Maria. As the day unfolded and having walked over 15 miles around where I had sheltered for the storm, the first bit of news and communications that we got was of an Island wide curfew from 5pm to 6am the next morning. So I haven't had a curfew since well, ever! So imagine the sense of stress, impotence and frustration, and although it sounds like a tantrum… well frankly it was! Now to a more serious note, the streets were full of people, our people who had started to help clean… when you fall of your feet, your instinct does two things. First you get up as quickly as possible and then you look around to see if anyone saw you. Well Puerto Rico fell and the world saw it… Yes we will get back up!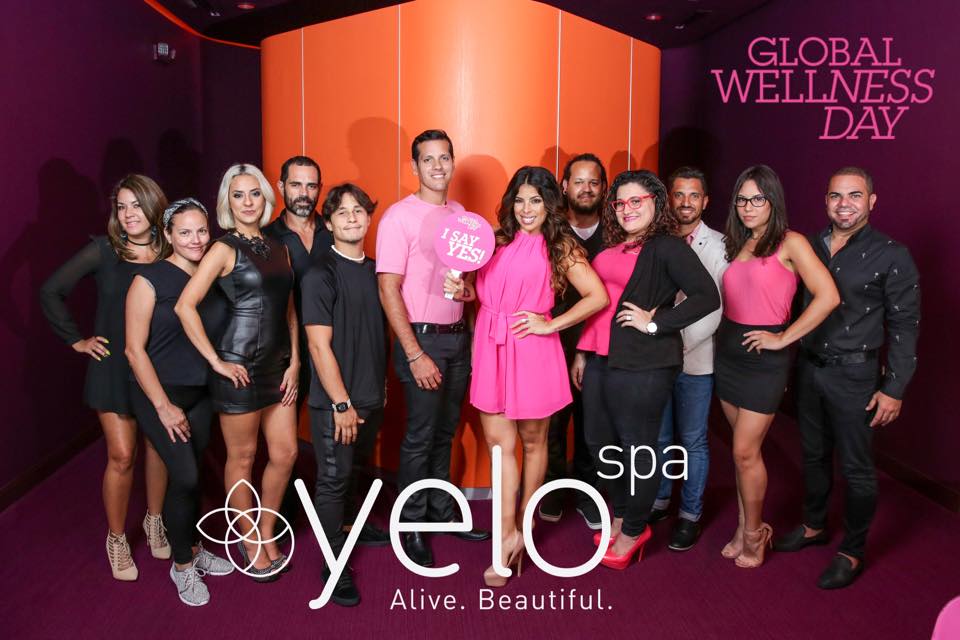 As an entrepreneur and in the health and wellness industry, all I could do right after the hurricane was to device a plan to get the business back up! We had no power and the generator had also been damaged. This meant that our facilities were inoperable and I was to devise a plan. The first days after the staff started arriving and there were hugs and tears of happiness. There was a sense of joy and hope. My business is within the commercial space of the Doubletree by Hilton property in Condado. All of the sudden it came to me, what if the hotel had an empty space… a way to open a Pop Up spa & salon? I reached out to them and it only took a little convincing and the granted me the use of their Gym & a small room adjacent to it and a private bathroom & shower. We brought in all the equipment from the spa and within an hour we were up and running. Offering 3 blow out stations, 1 mani/pedi station and 1 massage/aesthetic room. For the next week and a half it was truly inspiring to see the staff and clients enjoying the magic of wellness at its best. When you fall down… you get back up! A week later we moved back to our space and every day has been an adventure. A month has passed since the visit of an unwelcome stranger… Maria thank you for challenging an Island with the heart of a warrior, because Puerto Rico is not closed, its only getting remodelled.
For more information on Yelo Spa visit their website here & pre-book your services today!