Irma Was Strong, But We Are Stronger!
A Story From Anguilla by Catherine Phillips
I have called the sunny and salty Caribbean my home for the past three years and although we don't experience four distinct seasons, there is a particularly noteworthy time of year called hurricane season.
Every year between June 1st and November 30th Caribbean residents track Atlantic storms closely as if they are celebrities on social media. I live on the island of Anguilla in the British West Indies and work as the Spa Director at CuisinArt Golf Resort and Spa. This season we had our eye on a specific storm, or more accurately she had her eye on us.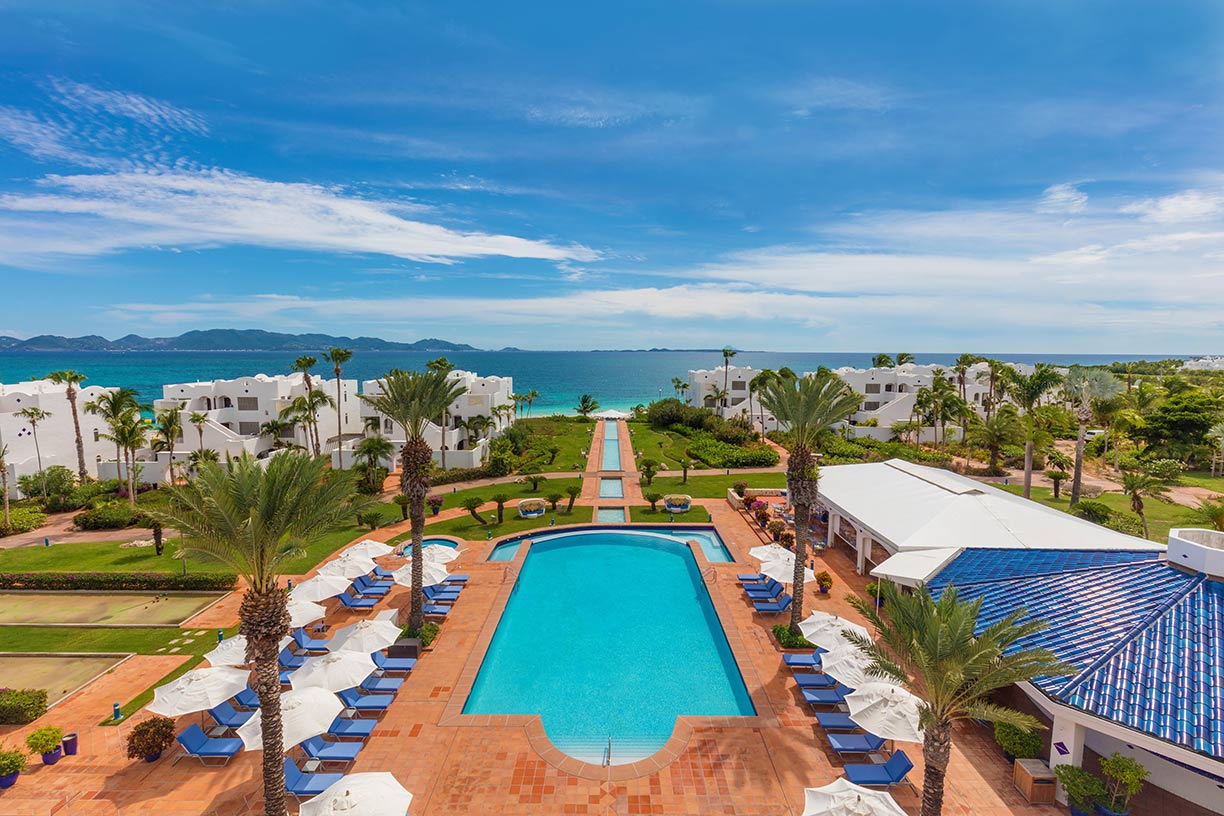 On the morning of September 5th, 2017 I received alarming news that Hurricane Irma had intensified into a category 5 hurricane, packing winds of 185mph and was predicted to make landfall in less than 24 hours. Needless to say the island was feverishly preparing for a catastrophic natural disaster. Food and water supplies were diminishing on retail shelves while hardware stores had densely populated checkout lines and worrisome conversations about the upcoming event. My kids and I worked tirelessly moving exterior furnishings indoors and packing up all valuable possessions in waterproof protection. This storm was predicted to be one of the worst in recorded history and fear began to take over. I sent messages of love to everyone I knew in Irma's path.
That night my kids and I stayed with a group of people at the resort where I work. As one of my colleagues put it "I really don't know of a good place to be for this so it is wise that we're all together." As each moment drew us closer to danger we made the most of it by gathering for a family style meal, karaoke and prayer.
At 6am on September 6th Irma rudely snapped me out of my slumber with a freight train alarm clock and an inexplicable pressure in my head. As I walked towards the bedroom door my feet sloshed in water. The room was flooding. Flashlights flickered as we prepared to find dryer ground. We moved around the building several times to escape flooding and life-threatening storm surges. We waited with increasing anxiety while trying to decipher startling noises that sounded like the building was crashing down around us. Hours passed as time stood still.
We emerged from our bunker around 11am to set sights on the damage. Anguilla was hit with the eye wall which is the strongest part of the hurricane. With up to 220mph gusts even seasoned hurricane survivors had never experienced anything like this before. In a fit of rage Irma effortlessly peeled hurricane strength shutters from buildings and flipped cars upside down. She picked up forty foot cargo containers and tossed them great distances from their original location. She sprinkled glass confetti and flung power line streamers throughout the island. She tore roofs off homes, scooped out precious belongings and whipped salt water on everything in her path. She stepped on wooden buildings like King Kong's protégé. Our island was devastated beyond recognition, but we were alive!
Looking at the destruction it was difficult to know where to start, but the human spirit immediately kicked into action. When the going got tough, the tough showed up with determination and a smile. I was lucky enough to witness this firsthand, both at CuisinArt and within the community. We spent endless hours escorting flood water out of buildings and scouring leaves and mud from walls and ceilings. There were countless days picking up shattered debris by hand and employing the sun to dry out saturated fabrics. We had no electricity or running water so simple tasks were grueling, but every moment we spent in motion brought us closer to brighter days. We were on a mission to rebuild our future.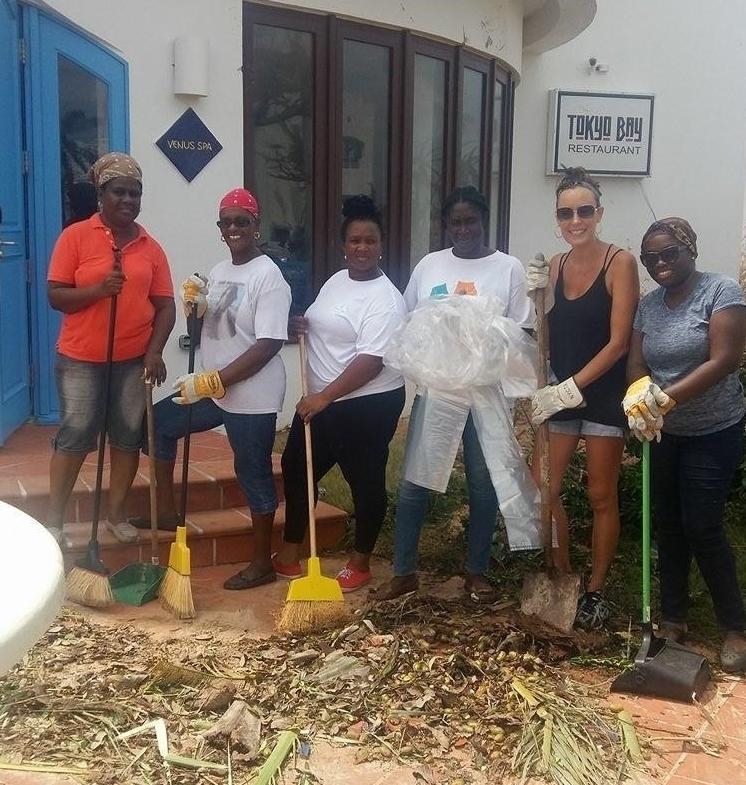 Day after day I joined dedicated resort staff as we poured heart and soul into our future. On water breaks we stood drenched and blushed by heat, surveying our progress. We recognized we would never look at this place the same way again. We were gifted a new pride of ownership while resuscitating our livelihood. It felt good.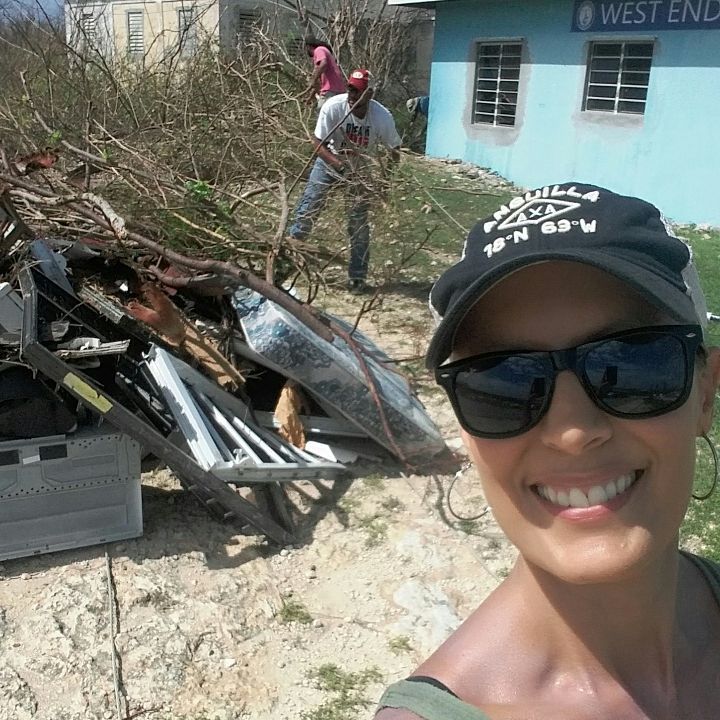 The past four weeks have delivered numerous lessons of humility and brought into perspective what matters most: faith, love and community. Anguilla is bouncing back quickly with power being restored, numerous businesses opening and regular flights resuming. I am proud to be a part of this resilient community and lucky to be part of the team at CuisinArt Golf Resort and Spa and The Reef by CuisinArt, which are shining examples of the Anguillian spirit. Ownership, management and staff are committed to rebuilding our resorts better and stronger than ever before to support the tourism economy. We are passionately working to open key areas (spa, golf, restaurants) by December 2017 and regaining full operation by summer 2018.
As I look around the island one month after Irma I see incredible momentum of recovery efforts. Residents are continuing to be of service and Mother Nature is replenishing scorched limbs and battered beaches. Irma may have been strong, but we are definitely stronger. Our beloved island is alive. We invite you to experience a new Anguilla, bursting with an unprecedented energy of hope and renewal. Prepare to be inspired.