Caribbean WE Announces New Wellness-Infusion Events in Nassau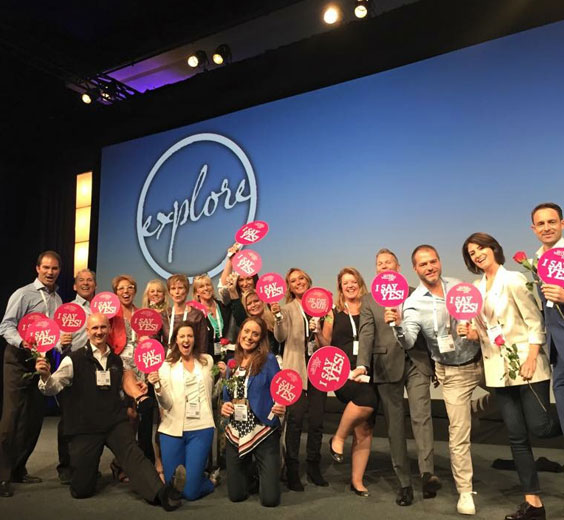 Substance, Sustainability, Style and Sun Jan. 30 - Feb. 3

January 2017 - Washington D.C. In her quest to bring health, wellbeing and business opportunities to the Caribbean, spa industry insider Stephanie Rest is set to launch the first Caribbean WE (Wellness and Education) events in Nassau. The series of inaugural events is set for January 30 - February 3, 2017.
Determined to find a way to provide the Caribbean community with education, wellness and business meetings on their home turf, Rest and her team looked to find authentic, sustainable ways to deliver events that will have long-lasting positive effects on the countries they visit. "I am passionate about building wellbeing and spa in the Caribbean and had been dancing around the idea of Wellness and Education events for the past few years" says Rest, who is a leader in association management and event collaborations. "Our events are not only a great tool for the Caribbean market and for all vendors trying to make connections, they are also fun. We love meeting new spa directors that have never been able to attend larger industry events"
Joining Rest is Liliana Grajales who has been named Director of Events and Entertainment. "WE develop wellness and education initiatives that are socially conscience and specific to the environment. Everything WE do, we do with a focus on substance, sustainability and style", says Grajales, who is the Principal Owner of LG Wellness Advisor.
There are a series of events and opportunities being offered in the Bahamas:
January 30: Community Wellness Day hosted by Debra K of the Journey into Wellbeing television series. The event will be held in beautiful Pompey Square in Nassau overlooking the ocean. This event is FREE to the community; activities will feature Rake and Scrape music, wellness screenings, healthy food and fun for the kids. During this event, the Bahamas will make the official announcement as the first Caribbean country to say YES to Global Wellness Day in a prelude to the official day on June 10, when Caribbean WE returns to launch a consumer Spa and Wellness week with Bahamian partner Ivory Global Management.
January 30: Eric Stephenson, owner of imassage, will teach his world-renowned course, "Deep Tissue Made Easy." This training course for massage and spa professionals places a strong focus on therapist self-care and is the first-of-its-kind to be introduced to the Caribbean. The course is open to all massage therapists and spa teams and provides 7 NCTMB CE hours. The special rate of $45 is being offered for this $159 course. Sign up here.
February 1 & 2: Supporting the Caribbean Hotel and Tourism Association with the inauguration of WE Wellness Zone at CHTA Marketplace. Over 30 islands and 250 hotels will participate, making the Marketplace the largest annual hospitality event in the Caribbean. Coming on board as sponsors for this event are: ilike - Card on Guard - Gharieni - Dazzle Dry - Soleil Toujour - Jane Iredale - A la Turca Textiles & Rx Clinical.
February 3: WE is facilitating Spa and Vendor b2b meetings at the newly launched Warwick Resort, Paradise Island, Bahamas. The intention is to create an enjoyable atmosphere for networking and business by the sea. MORE INFO
Also part of the WE team are:
Leslie Ventresca, Ambassador for Substance and Style. Ventresca has worked for luxury brands within the spa and beauty industry in various capacities for almost 20 years.
Sara Jones, Marketing and "Buzz" Ambassador. Jones is the Managing Director/ Editor of Spa & Wellness Mexico.
Their goal will be to take this inaugural concept and provide education and wellness to more islands in the Caribbean.
When asked what is next for the WE team, Rest said "I strongly believe that collaborating with highly respected partners has the potential to bring much-needed opportunities to the Caribbean. Through hard work, building a great team and finding the right supporters, we plan on making a real difference." The next event in the Bahamas from WE is centered around Global Wellness Day on June 10 and will include the launch of the first Caribbean consumer and spa wellness week.
About WE: Founded by spa and wellness insider Stephanie Rest, WE develops wellness and education initiatives that are socially conscience and specific to the environment. WE design our consulting services, events and trainings tailored to the brand and destination. WE have a lifetime of experience in the travel and wellness industry. WE create paths for enterprises and insist on substance, sustainability, style and sun. More on http://www.caribbeanwe.com/.
###
USA Media Contact - Debra Locker - This email address is being protected from spambots. You need JavaScript enabled to view it.
Caribbean Media Contact - Stephanie Rest - This email address is being protected from spambots. You need JavaScript enabled to view it. and (804) 761-6503